Our History
In 1972, Antonio Martella opened the first Captain Tony's Pizza & Pasta Emporium in the fine state of New York.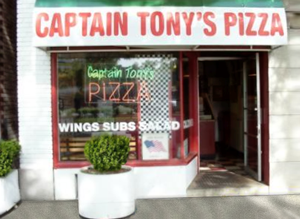 The entire family pitched in and helped, including his young son Michael.
Grown up and away at college, Michael found that old adage to be true that you just can't beat home cooking, dad's pizza that is. In all of his travels at that time, sampling a variety of pizzas in several states across the country, he was not able to find a pizza that rivaled his own father's. His cousin (also named Michael) also agreed and the family decided to share this great pizza with the world by expanding into a franchise in 1985.
From that day on, grateful tastebuds coast to coast in the U.S.A. and also in Europe were able to experience first-hand the crispy, brick oven pizza that Antonio Martella served to his family and to New York for so long.
It's been a privilege serving our loyal guests for more than 45 years. Come, and start your own family tradition with Captain Tony's today!
Click here for Captain Tony's locations.
Click here for franchise information.